Medical Review Officer (MRO) Drug Testing Results Examples
At American Medical Review Officer, it's our priority to provide our clients with superior medical review officer services and this includes clear and concise drug testing and screening results. Each drug testing result provided by our certified medical review officer (MRO) states the employee's name, and information, what drugs they were tested for and whether they tested positive or negative for those drugs. Each drug screen is thoroughly reviewed and analyzed by our Medical Review Officer, Dr. Freedman, and then made available to you – through a secure client login area that is available 24/7.
On this page, below, are examples of our drug testing results reviewed by our MRO. If you have any questions regarding American Medical Review Officer's services, please contact us at 800-550-9640 for more information regarding our MRO services.
Drug Test Examples:
Medical Review Officer Drug Testing Result Example #1
---
Medical Review Officer Drug Testing Result Example #2
---
Medical Review Officer Drug Testing Result Example #3
---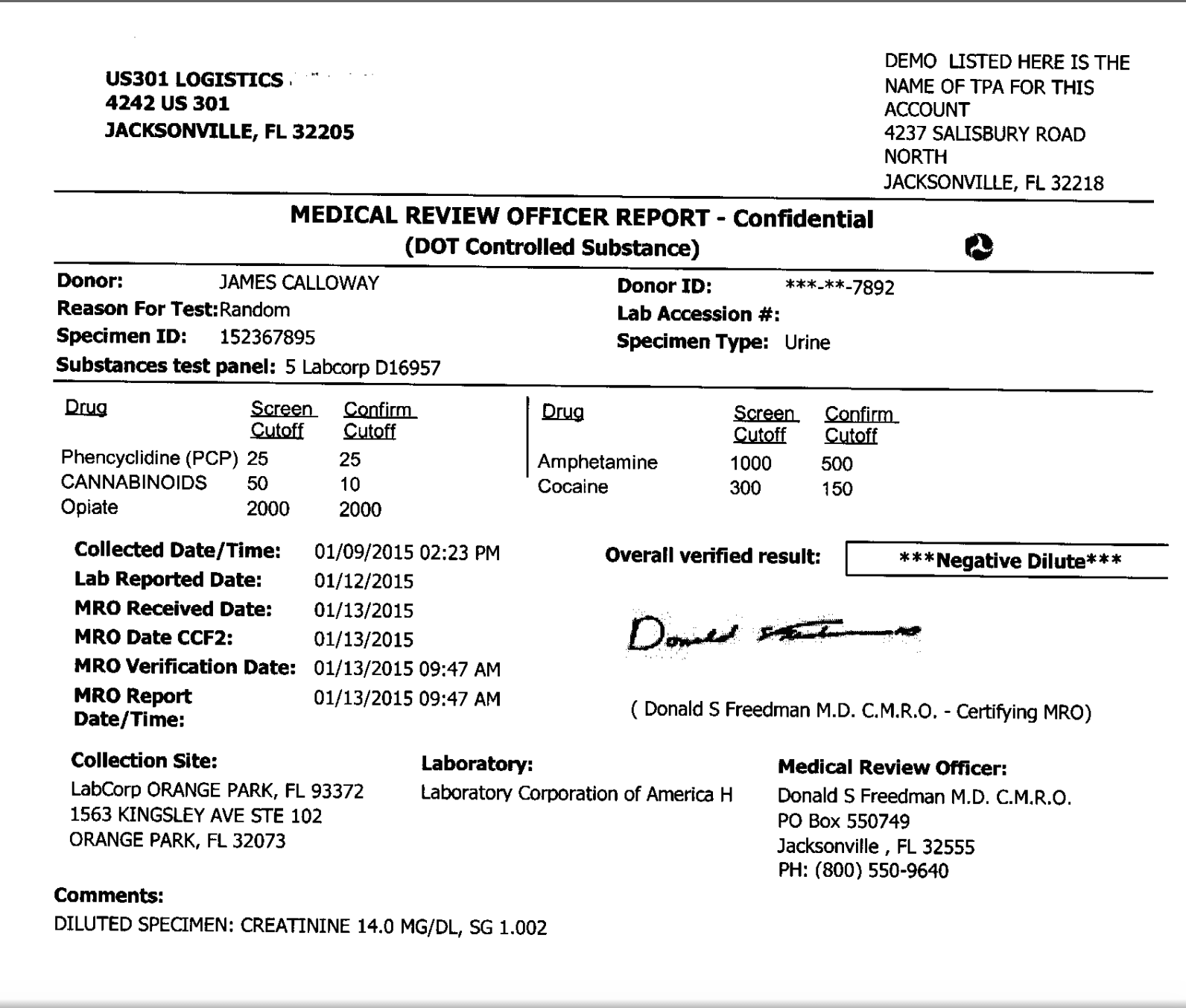 Medical Review Officer Drug Testing Result Example #4